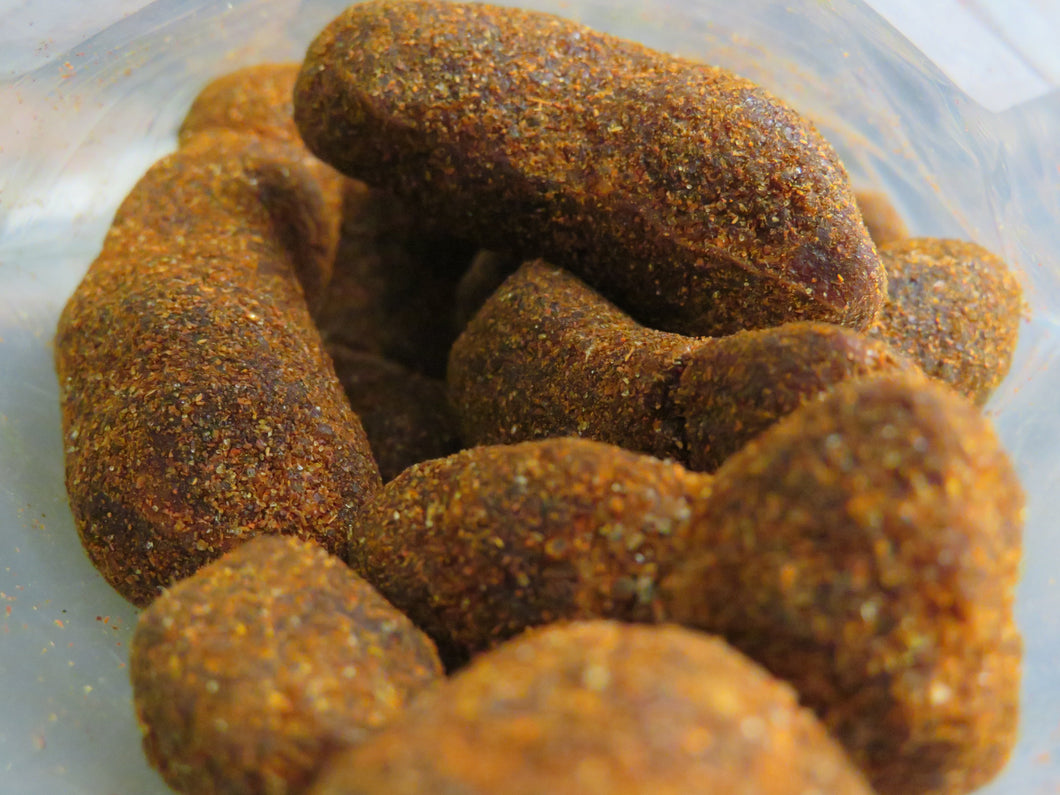 Chili Tamarind
Tamarind, or tamarindo, comes from the tamarind tree which produces pod-like fruit. Tamarind can be found growing in many tropical areas around the world such as Africa, Thailand and Mexico. The flavor of tamarind fruit is sour with some sweetness.
Ingredients: tamarind, cayenne pepper, paprika, citric acid, sugar
This product has been packaged in the same facility as products that contain peanuts, tree nuts, soy, milk and/or wheat.